DRIVING CHANGE:
WHO'S RESPONSIBLE FOR YOUR ERP?
Manufacturers may have traditionally been the stomping ground of pen and paper but, now, most know at least some of the benefits of using solutions like (ERP) Enterprise Resource Planning to streamline their back-office functions and modernise operations.
However, there are often sticking points in bringing that to fruition. Decision-makers might need to be persuaded, and old ways of working need to be left behind. Then there's the implementation of the system itself. Who takes charge of the project? Who takes ownership of it long-term? Is it best left to one person to take control for the whole organisation, or does it need a more collaborative approach?
This guide explains how your business can prepare for adopting, maintaining and using your first ERP system.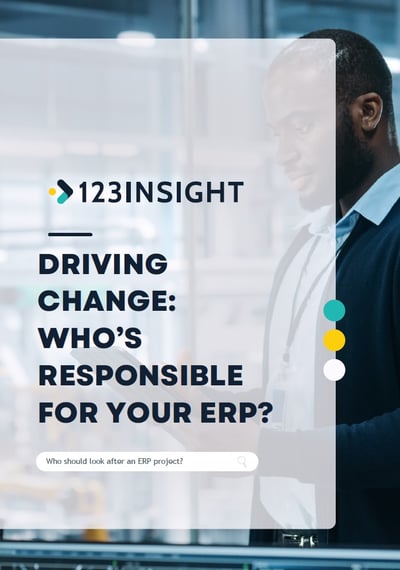 Instant viewing
Complete the form below to instantly view this guide.
Mauris commodo turpis elit, sed dictum orci pharetra ac.